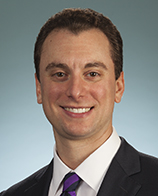 Darren De Angelis is a Marketing Associate at Siguler Guff and is actively involved in marketing the Firm's capabilities to institutional investors.
Prior to joining Siguler Guff in 2015, Mr. De Angelis was a Regional Specialist at Central Park Group, LLC, an independent investment advisory firm which offers private equity, hedge fund, real estate and fund-of-funds investments tailored for institutions and qualified private clients. While at Central Park Group, Mr. De Angelis was responsible for marketing the firm's offerings to brokerage firms, private banks, registered investment advisors and family offices. Previously, Mr. De Angelis worked at Cohen & Steers, Inc. as a Marketing Associate in the Wealth Management Consulting Group.
Mr. De Angelis holds a B.S. in Business Administration from Elizabethtown College.