Team
Team members are the greatest strength of Siguler Guff
Close detail panel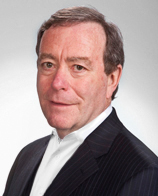 Donald Spencer
Managing Director – Senior Advisor
Scroll for bio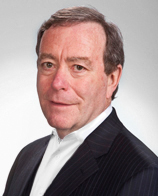 Donald P. Spencer is a Managing Director and Founding Partner of Siguler Guff. He is the Firm's Senior Advisor, with primary responsibility for strategic issues and special projects. He has extensive legal experience in investment and partnership structure issues, as well as diverse experience in the areas of client reporting, financial controls and data processing.
Prior to 1995, Mr. Spencer was a Senior Vice President and portfolio manager in the Private Equity Group of PaineWebber, with responsibility for the evaluation, due diligence and monitoring of private equity investments and the administration of private equity funds managed by the Group. He joined the Private Equity Group in 1993 after four years as First Vice President and Associate General Counsel in the PaineWebber legal department, where he had primary legal responsibility for the Private Equity Group, as well as varied responsibilities in PaineWebber's mutual fund and institutional managed account businesses. Before joining PaineWebber, Mr. Spencer was Senior Vice President and general counsel of Atalanta/Sosnoff Capital Corporation, an institutional money manager and, prior to that position, was an associate attorney for three years with Atalanta/Sosnoff's counsel, Shereff, Friedman, Hoffman & Goodman, where he specialized in representing financial services companies. He started his career in 1980 at Sullivan & Cromwell, where he represented financial services as well as investment banking clients.
Education
Mr. Spencer holds a B.A. from Wesleyan University and a J.D. degree from the New York University School of Law. He serves on the Board of Trustees of Wesleyan University.